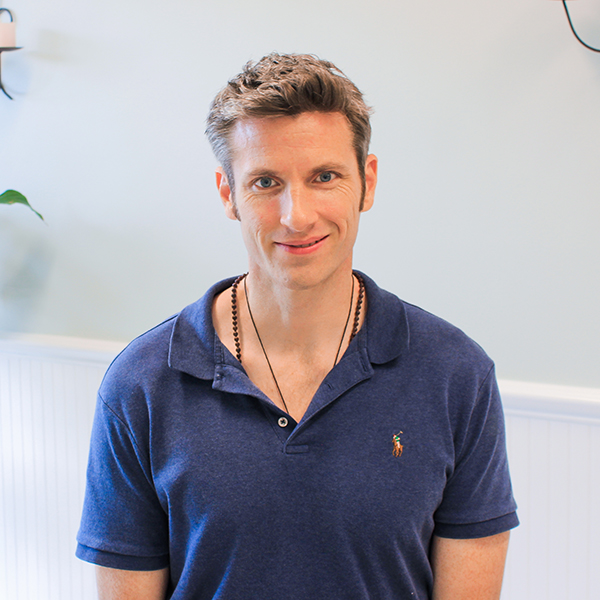 Patrick is certified in acupuncture, medical Qigong, a certified Reiki master, and well-versed in rehabilitative exercise. He has helped many patients with a wide variety of conditions, including musculoskeletal injuries and pain, neurological conditions, sleep disorders, digestive issues, stress/anxiety, migraines, chronic illness, and more. He is also a certified instructor for Tai Chi, Qigong, Animal Flow, and Systema. His medical and movement practices have been shaped by years of international study with teachers of diverse healing arts, martial arts, and intuitive skills. He is passionate about sharing this complementary blend of modalities in helping clients toward healing, fitness, and overall well being. In conjunction with Eastern medical diagnosis, he also uses intuitive methods to help guide patient evaluation and develop a treatment approach that considers "the whole patient." Patrick holds an M.S. from the Colorado School of Traditional Chinese Medicine (2012), a B.S. from the United States Naval Academy (2004), and is fully licensed and insured in North Carolina and Massachusetts.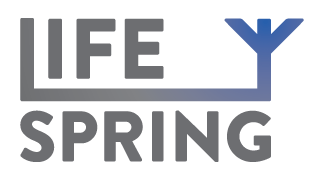 Patrick Giguere's Services
A millennia-old healing modality originating in ancient China, acupuncture has a wide range of applications, including sports medicine, pain management, immune support, fertility support and overall wellness. It can help alleviate migraines, insomnia, digestive issues, stress and anxiety, as well as treat various types of neurological conditions and chronic illness. Acupuncture treatments increase the circulation of blood, lymph and spinal fluid, as well as improve the strength and conductivity of electric and magnetic currents in the body.
Cupping improves the circulation of blood and lymph fluid, as well as electric and magnetic currents in the body. It creates suction on the surface of the skin, breaking adhesions between the skin and underlying connective tissue. The cups are briefly heated to produce a vacuum before being applied to the skin. It's an effective way to relax muscles, fascia and connective tissue, and aid in detoxing the body. Cupping recently caught the public eye during the 2012 Olympics in Beijing, when viewers noticed the cup marks on the backs of USA swim team members. These cup marks fade over the course of a week.
Qigong is a practice of self-healing and mindfulness. It activates the body's natural healing response by stimulating the circulation of bodily fluids, and by promoting the flow of the body's electric and magnetic currents. During Qigong practice, we place awareness on our breath, and any bodily sensations and emotions. It's an opportunity to feel more deeply inside ourselves and become more aware of what we are feeling. Qigong is a meditative practice in that we focus our awareness on our life force. We give our minds something constructive and helpful to focus on. Qigong practice teaches us to embrace the cycles of nature and life rather than resisting them.
A gentle, relaxing style of massage and passive stretching, Chinese tui na helps decompress joints and release tension without pain or discomfort. The "no pain, no gain" philosophy does not apply to tui na. It's much gentler than deep tissue massage, yet an effective therapy for pain, arthritis, sciatica, muscle spasms and various stress-related disorders. Tui na methods are performed while the client remains comfortably clothed, and can include soft tissue massage, manipulation, acupressure in conjunction with herbal compresses, ointments, liniments, and heat.
The martial arts world classifies Tai Chi as an internal martial art. It's an ancient system of movement, used both as a self-healing practice and a method of unarmed combat. Tai Chi integrates and relaxes the various physical structures of the human body, and helps relax the mind by encouraging the practitioner to be more present within his or her body. Tai Chi is very effective at healing old, lingering injuries and boosting the practitioner's overall level of health. Joint strength and joint mobility are emphasized, and dedicated Tai Chi practitioners are well known to become healthier, stronger and more agile as the years pass.
Systema is a Russian system of health, breathing, healing movement and martial arts that originated at least a thousand years ago. Its foremost goal is to create harmony between body, mind, and soul, along with learning to acknowledge and let go of fear. The training methods within Systema range from extremely gentle to very intense. A unique trait of Systema is that students are encouraged to be the best, strongest, and most efficient versions of themselves, rather than imitating the instructor, as everyone's body and psyche are totally unique. There are no "moves" or choreography to be memorized. Instead, Systema teaches concepts and principles of movement that can be applied to any activity. One core principle is to never resist strength or aggression, but to accept and flow around them. When practiced properly the practitioner becomes healthier and stronger with each passing year.
A modern system of movement developed in the United States, Animal Flow is highly effective for correcting the body's posture and structure in order to heal injuries and reprogram movement patterns to be more efficient, putting less wear and tear on the body. This system's movements also build strength, mobility and flexibility. Animal Flow is a great workout for anyone seeking to maintain or increase their level of fitness, and improve coordination and body awareness.
A healing technique in which the therapist channels energy into the patient to activate the natural healing processes of the patient's body and restore physical and emotional well-being.
Imelda Ledesma
2023-09-15
Jessica is the absolute best!!! She listens to exactly what is going on with you, then seems to find areas that you had no idea need attention to. The best!!
Alaina Van Gelder
2023-05-04
I had my first intuitive reading with Ashlyn recently and I was blown away! She was spot on with everything she said about me, my life, and my healing needs. Ashlyn is the real deal and I HIGHLY recommend her work! If you never done this work and are curious, or if you've been working on your healing journey for some time, Ashlyn is your girl - warm, empathic, grounded, and insightful. I absolutely give 5 stars!
I love all Healing Leaves has to offer! So many wonderful service options and a calm vibe to aid in relaxation. I've seen Patrick for acupuncture and Jade for facials, but the entire staff is so lovely and helpful. Patrick has helped me feel like a new person over the years and I can't thank him enough. Jade makes my skin look like flawless glass and I just can't wait to see her again! I'm excited to try the new infrared sauna too. It's really a one-stop for all your wellness needs.
Highly recommend Healing Leaves, the whole team is great and really cares about what they do. Shoutout to Jade and her excellent service and care- she has really helped me with my skin and I can't recommend her enough!
Gloria Collier
2022-12-29
I've gotten several readings from Sarah. Every time we talked I was always battling an internal battle bigger than myself, and Sarah has always greeted me with a warm, loving spirit and is so in tune with her intuition. I always leave the reading with answers and feeling affirmed with a fresh outlook on my life. She has a really good way of making you feel comfortable and safe, I'd recommend her readings to anyone!
Sarah Villafane
2022-12-23
I got the best massage from Leah Grossman. She took extra time and care on my neck area which gives me the most pain. It was better than any deep tissue massage, she does an intuitive massage, and pinpointed every pain area that needed care. Highly recommend!
Mckenzie Ingram
2022-12-23
I have been getting readings with Sarah over a few months now. The first reading I received, blew me away with her knowledge and intuition. After many readings with her I say every time, it feels like a warm hug. She has really helped guide me through using her knowledge and intuition, I have thoroughly enjoyed each reading and I always leave with a sense of comfort.