Back to the Body: Mindful Embodiment Workshop
April 12 @ 11:00 am

-

12:00 pm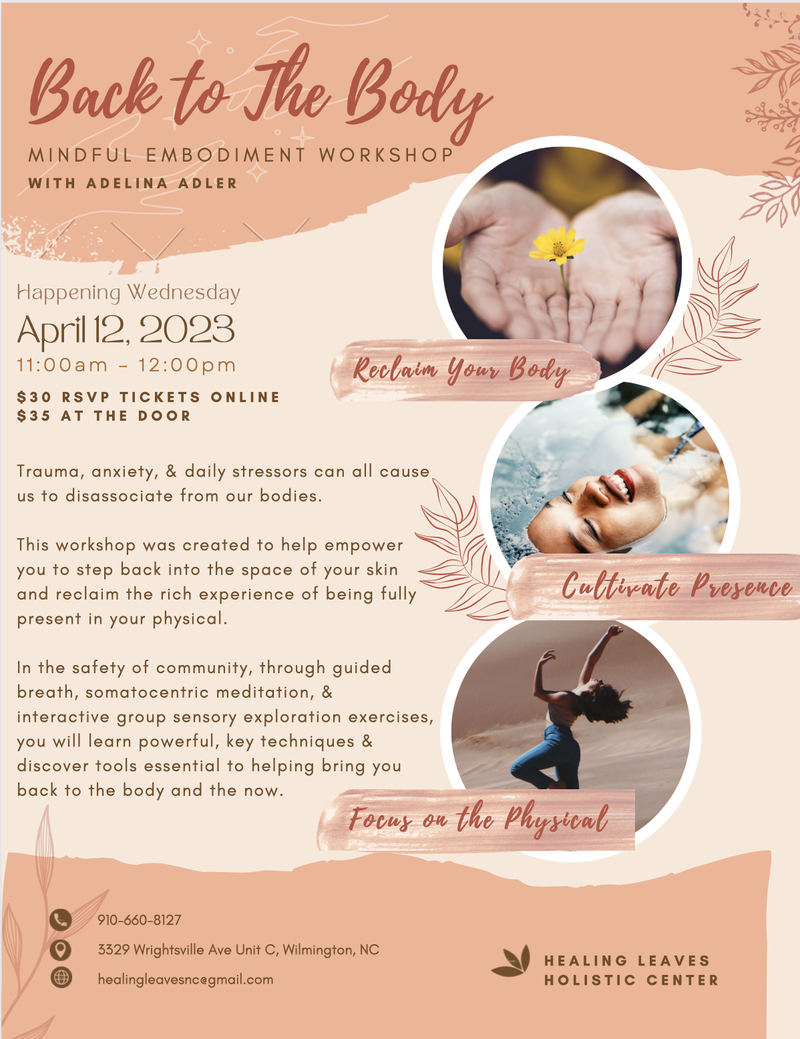 + Reclaim the space of your body
+ Cultivate Presence
+ Focus on the Physical
+ Learn how to tune into the sensations happening around you in the now & move out of the mind's "noise."
Trauma, anxiety, & daily stressors can all cause us to disassociate from our bodies.
We often find that we can't focus on the physical space because we're too caught up in our headspace — multi-tasking, worrying about this, that or the other. We're either too distracted or left too exhausted from our mental gymnastics to participate in the present that's around us. For others, retreating from the body was a matter of safety, but now they find that they have trouble reconnecting when they'd like to.
This estrangement can make it hard to literally "stop and smell the roses," and be fully present in our moments of physical intimacy and connection with others, as well as ourselves and the world around us.
Whatever the reason you may need it, this workshop was created to help empower you to step back into the space of your skin and reclaim the rich experience of being fully present in your body.
In the safety of community, through guided breath, somatocentric meditation, & interactive group sensory exploration exercises, you will learn powerful, key techniques & discover tools essential to helping bring you back to the body and the now.