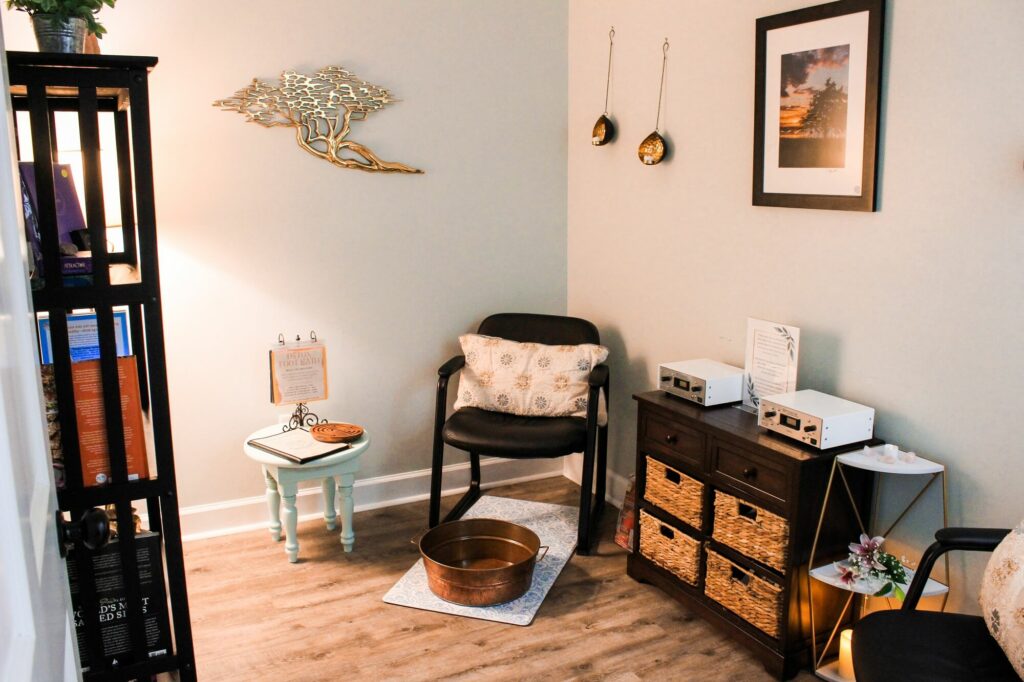 What is a detox foot bath?
The OPTIMUM FOCUS foot bath charges the bath water with the unit's "Optimizer" – a submersible, low-voltage, electroconductive water module. Detox foot bath treatments are basically an ionic osmosis process that stimulates the body's cells into releasing toxins naturally.
When your feet are immersed during a 35-minute bath, the OPTIMUM FOCUS works with the water already in your body to activate, energize, and balance the meridians/qi to restore functionality. Through this, the human energy fields can be made stronger and more free-flowing, strengthening the body's immune system. Once your foot bath is complete, you may notice that the water has changed colors or that oily particles have appeared on the surface. Although the OPTIMUM FOCUS is not a diagnostic tool, certain changes in the water may indicate imbalance in specific areas of the body. See the chart below.
Who cannot have a detox foot bath?
Those who are pregnant or nursing, those with pacemakers, insulin pumps or other implanted medical devices, and those with diabetes are strongly advised not to participate in the detox foot bath.