Source Seer with Kimberly Dam: A 5-Week Cookpot. One Part Vision. All Parts Magic.
May 2 @ 5:00 pm

-

6:00 pm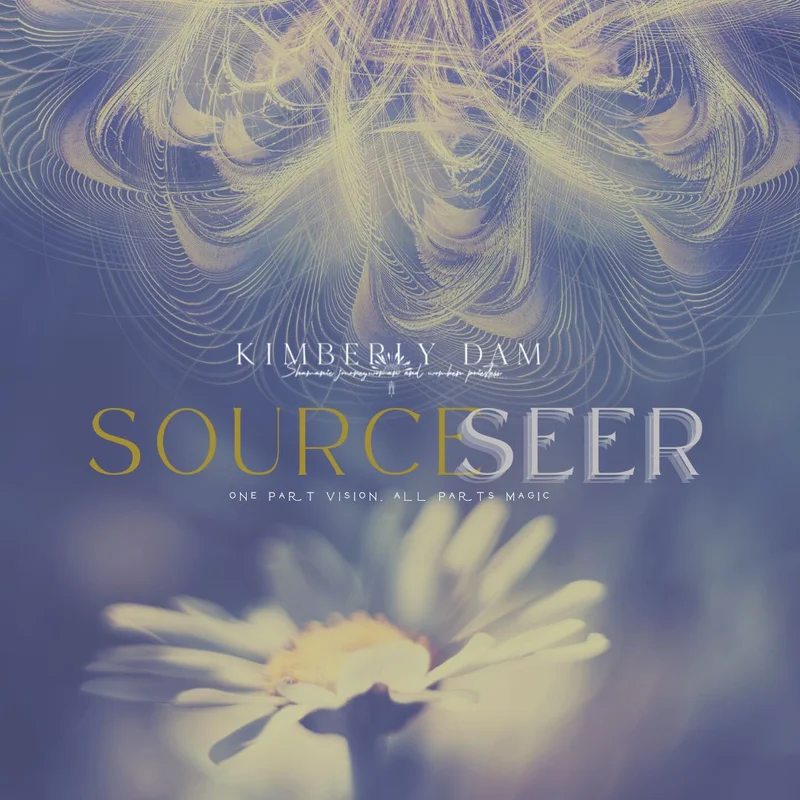 Join us in sacred ceremony as we gather for five weeks to harness our miraculous energies, as individuals and as a small group, to navigate beyond the physical realm, develop spiritual sight, establish trust in our inner guidance system, clarify our soul's vision, and bring about healing to ourselves, others, and the world.
Source Seer Spring 2023 Cohort begins at 5 p.m. on Tuesday May 2nd and will last 5 weeks. It will require:
Your presence at a one-hour weekly meeting, held each Tuesday at 5 p.m. in the Zen Room at Healing Leaves. This time will be spent in sacred circle as we meditate, refine each person's intention and participate in open discussion, sharing any updates, progress, and magical occurrences. We will also engage in additional healing ceremonies and participate in intuition-strengthening exercises each week to add more potency to our healing and manifestations.
Your presence at one 15-minute weekly meditation (to be done remotely on your own).
Your openness, dedication, authenticity, courage, and willingness to witness ABSOLUTE MAGIC. Buckle up, love 😉

A few faqs:
Q: Is attendance required for EVERY week?
A: Yes. This is a commitment and should be treated as such. Failure to attend any meeting(s) will not be tolerated and will result in termination of participation.
Q: Do I need to have a specific intention already in mind?
A: Not at all. It is my experience that most intentions reveal themselves as the process unfolds. Time will be allocated in the meetings each week for this very purpose.
Q: Can my intention be "shallow"… like "losing weight", "finding the love of my life", or "obtaining financial security"?
A: Haha! Yes! Your intention is your intention! Claim it! The Universe/God/Source/Spirit does not judge our desires and intentions so NEITHER will we!
Q: What if I've never meditated before?
A: Welcome! My name is Kimberly and I am ECSTATIC that you are joining us! (In other words, this is a great time to learn and we would be honored to be the first stop on your meditation journey!)
Q: Can men participate?
A: I can finally say… YES! I went back and forth in my head about this for a long time loves. My intention with these sessions is to offer a safe space where one can be vulnerable, feel supported, and discover their innate ability to manifest, not only for themselves but for others… for the world. With this intention in mind, I contemplated whether to keep the groups same-gender but I say "F*ck. That!" It is TIME! Time for ALL people to rejoice in their uniqueness, view their vulnerability and desires as a gift, and learn how to show up and support each other.