Tuning Fork Balancing For Self Care & Helping Others with Leah Grossman
June 3 @ 11:00 am

-

2:30 pm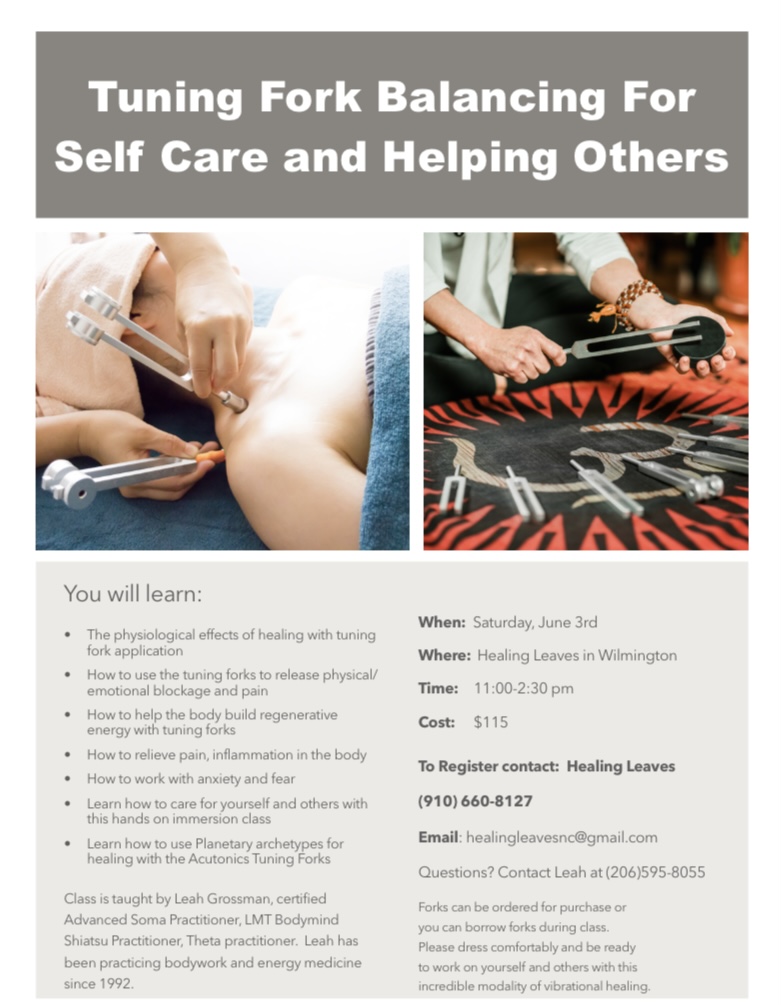 Learn to treat yourself and others to the vibrational and sound healing of tuning forks. This is a hands on class in which you will learn how to apply tuning forks to the physical body to create increased health and wellness. You will learn how to find patterns of stagnation and weakness in the physical and energetic bodies, which can create pain and disease. You will be guided on how to use the forks to treat the imbalances, which will increase the health, vitality, and happiness of the the body. This class is ideal for beginners and also people who are in the healing arts world already. Learn to treat yourself and others with this all natural and wildly effective approach to healing.
What to bring: Yoga mat, blanket, refillable water bottle.
Forks are not necessary, but if you have some you want to play with, you are welcome to bring them.