Wild Woman Wellness with Kimberly Dam
October 12 @ 6:00 pm

-

7:15 pm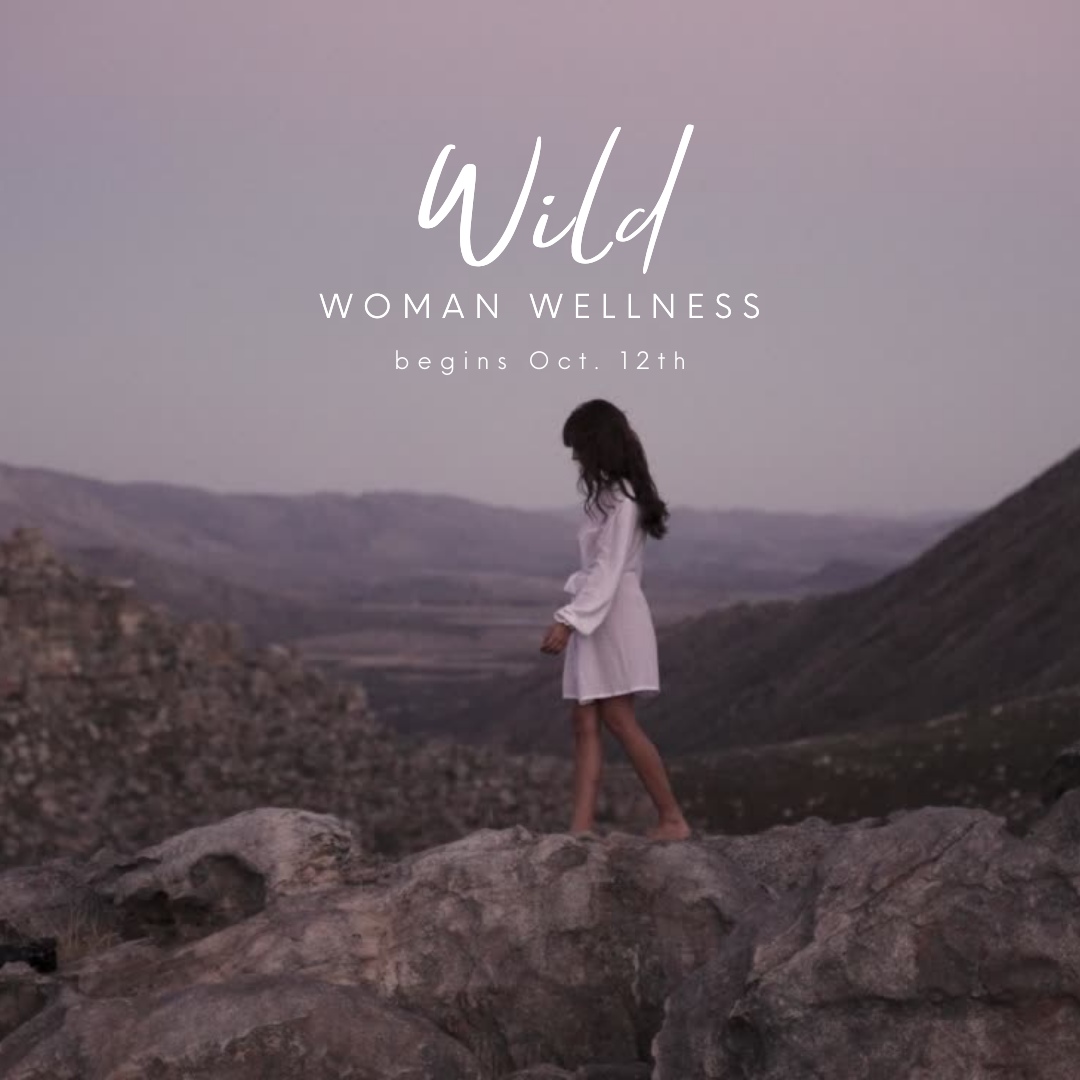 Deep within you resides a luminous warrior of a woman! Are you ready to trade disconnection, dis-ease, disempowerment, and disembodiment for presence, wisdom, and wild enchantment?
Welcome wild, fierce, sovereign woman.
Wild Woman Wellness is a 6-week in-depth experiential workshop for the woman who is ready to live wildly well – by being in symbiotic rhythm with her body, forging a deep connection to her womb, increasing her life-force energy and channeling it consciously, through the power of sacred alchemy.
Details:  This powerful container led by Shamanic healer and womb priestess Kimberly Dam will meet every Tuesday at 5:45 p.m., beginning July 18th and ending Aug. 22nd. Each week will consist of a 75-minute in-person group session in the Zen Room at Healing Leaves Holistic Center. In addition, at-home weekly independent study may be assigned each week. This will entail journaling, meditations and embodiment practices, as well as applying/integrating spiritual or healing practices.
The Investment.
$333 Pay In Full

Learn more:
Are you interested in enrolling but still feeling unsure if this class is fully aligned for you? That's completely understandable! We encourage you to reach out to Kimberly directly at kimberlydam@gmail.com to ensure Wild Woman Wellness is a good fit for you at this time! You can also call Healing Leaves at 910-660-8127.
_____
The Experience:
6 weeks of trainings and healing sessions
+
self-paced coursework
+
30-minute private coaching call
During our time together we will…
Embark on a journey of self-discovery, embracing your instincts, harnessing your intuition, honoring your authentic self, and cultivating a deep understanding of the sacredness within you.
Delve into the intricacies of the female body, fostering a deep appreciation of the interconnectedness of the mind and body.
Participate weekly in a guided womb-work practice (independently, at-home). This transformative practice cultivates connection with the body providing new opportunities for self-exploration and growth.
Discover the extraordinary power and wisdom that resides within your womb by dancing to the beat of our own drum! Gain a deeper understanding, insight, and appreciation of your female anatomy. Embrace your cyclical nature, learn new methods to ease discomfort during your menstrual flow. Learn effective tools for creating long-term safety in the body, de-armoring the yoni and womb. Free yourself of outdated belief systems and learn effective tools for creating long-term safety in the body, releasing subconscious blocks that are limiting you from your full feminine expression.
Explore the Wild Woman archetype through embodiment, Shamanic ritual and independent study.
_____
+ Optional Photoshoot
Details provided upon onboarding. Photoshoot will be independently facilitated by Kimberly Dam.
A note from your guide…
"This offering has been 10 years in the making; beginning at a time when I was confronted with a multitude of 'symptoms' that left me with no other option but to take radical responsibility and become my own healer. I am not a doctor, nurse or any other type of medical professional. And I'm hoping, quite frankly, that if you're feeling called to this space, you don't need me to be. You understand that it is important for us to become deeply connected to our bodies so that we may serve as the highest advocate when it comes to seeking professional medical assistance in our pursuit of optimal health. You understand that our deepest manifestation of wellness can only be truly navigated, validated and fully met by yourself."