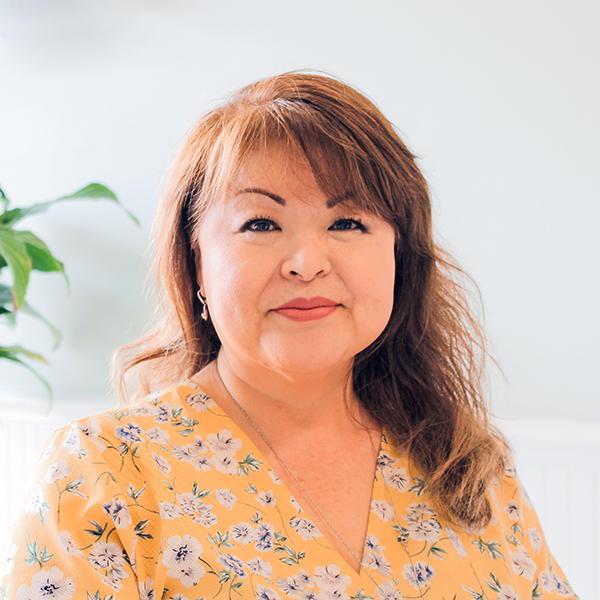 Asami K. Martin, founder of Innerworks Hypnosis Center, is a Certified Master Hypnotherapist and a Past Life Regressionist. She specializes in transpersonal hypnosis using advanced techniques in both clinical and regression sessions. She received her certification in 2010 after graduating from the HypnoRegression Institute and through the International Association of Counselors and Therapists. Asami has also been a certified Usui Reiki Master since 2007. Broadening her passion for this work, she now serves as an Instructor and Certification Manager for the HypnoRegression Institute.
Her sessions are heart-centered and tailored for each client and their specific needs. She sees every client as a unique individual with life experiences that are uniquely their own. Asami believes that positive change naturally happens when emotional blocks or old wounds are acknowledged and heard, thus allowing understanding of the cause and why you do what you do. This realization creates an opening for the energy to be cleared, allowing shifts and true healing to take place. This approach involves working with the whole person, the mind, body, soul, and emotions that make up who you are! You are more than a body, you are so much more than you realize.


Asami will provide a safe space where you can truly be open and free to be yourself. This is a judgment free zone and all information shared is confidential. Working together as a team, she will lead you to find the answers that you seek, clearing emotional energy and patterns that no longer serve you and creating positive change. Understanding your experiences in a new light will shift your life, moving you forward feeling empowered.
Highly recommend Healing Leaves, the whole team is great and really cares about what they do. Shoutout to Jade and her excellent service and care- she has really helped me with my skin and I can't recommend her enough!
Gloria Collier
2022-12-29
I've gotten several readings from Sarah. Every time we talked I was always battling an internal battle bigger than myself, and Sarah has always greeted me with a warm, loving spirit and is so in tune with her intuition. I always leave the reading with answers and feeling affirmed with a fresh outlook on my life. She has a really good way of making you feel comfortable and safe, I'd recommend her readings to anyone!
Sarah Villafane
2022-12-23
I got the best massage from Leah Grossman. She took extra time and care on my neck area which gives me the most pain. It was better than any deep tissue massage, she does an intuitive massage, and pinpointed every pain area that needed care. Highly recommend!
Mckenzie Ingram
2022-12-23
I have been getting readings with Sarah over a few months now. The first reading I received, blew me away with her knowledge and intuition. After many readings with her I say every time, it feels like a warm hug. She has really helped guide me through using her knowledge and intuition, I have thoroughly enjoyed each reading and I always leave with a sense of comfort.
Pete San Giorgio
2022-12-10
I am so happy to have met such an amazing group of people. If you are feeling stressed, or anxious, this is the place that you need to go. I have visited this place six times now, and every time I walk through the door this feeling of calm and relaxation just comes over me. Amber and Ashlyn have always been so welcoming, and helpful whenever I have needed assistance or recommendations. I will definitely be back in the future.
I love this place and the healing practitioners that preside there. They all provide growing health within and that's exactly what I needed. Highly recommend:)
Collagen supplement really helps!
Such a wonderful space with high quality products and services! Every person I met here was so lovely- Jennifer made me feel so very welcome and supported, she is a truly powerful soul. Debbie was so generous with her time and energy, and Amber carries herself with a humble strength while maintaining the highest integrity of the products and energy of the store. I would highly recommend stopping by if you are looking for natural products and authentic conversations.
Erica is truly one of a kind. Her passion and excitement for helping others is contagious. Definitely pay her a visit!!!