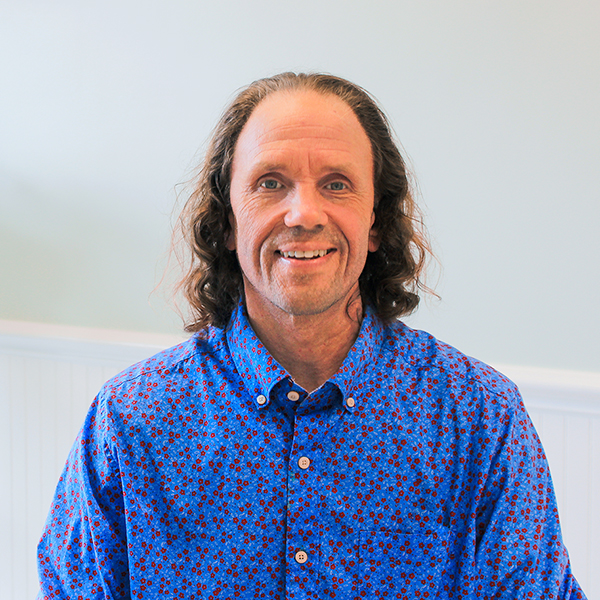 Bill Moore is one of Wilmington's few ARCB (American Reflexology Certification Board) board certified reflexologists. He is excited to offer the public comprehensive feet, hand, and ear reflexology to bring balance and healing to people's lives. In 2017 he began practicing reflexology in Salisbury North Carolina at The Academy of Reflective Wellness with Cynthia Hill. She is a 36-year veteran reflexologist that has seen it all. In November of 2019 Bill became ARCB board certified. The ARCB has been the only body in the United States to certify reflexologists since 1992. In 2012 Bill became a reiki-master/teacher with Jennifer Ledbetter (who currently operates A New Day Studios Healing Arts Community in Memphis Tennessee).
Living life as a "canary in the coal mine" gave him all the motivation he needed to improve his health naturally. Living with various immune and health issues at a young age, a trip to the health food store in 1999 kicked off his healing journey when he started sipping "earthy" tasting juices and used natural means to avoid sinus surgery. Bill has been awakening and absorbing knowledge and experience since.
Bill brings his service background to healing now. For 13 years in Memphis Tennessee, he served his community as a certified CCCS non-profit credit counselor, HUD housing counselor and public speaker. Thousands of individuals and families received guidance and education to help them traverse difficult times. Once in Wilmington, Bill worked at The Arc of North Carolina as a job coach from 2015 until 2021.
"Reflexology is so far beyond what most people's expectations are. Its depth, breadth, power, and gentle grace all work towards the singular goal of helping the body do what it already is trying to and wanting to accomplish," said Mr. Moore. Fun to give for me and always a joy to receive, I encourage everyone to learn how it can help their lives."
Imelda Ledesma
2023-09-15
Jessica is the absolute best!!! She listens to exactly what is going on with you, then seems to find areas that you had no idea need attention to. The best!!
Alaina Van Gelder
2023-05-04
I had my first intuitive reading with Ashlyn recently and I was blown away! She was spot on with everything she said about me, my life, and my healing needs. Ashlyn is the real deal and I HIGHLY recommend her work! If you never done this work and are curious, or if you've been working on your healing journey for some time, Ashlyn is your girl - warm, empathic, grounded, and insightful. I absolutely give 5 stars!
I love all Healing Leaves has to offer! So many wonderful service options and a calm vibe to aid in relaxation. I've seen Patrick for acupuncture and Jade for facials, but the entire staff is so lovely and helpful. Patrick has helped me feel like a new person over the years and I can't thank him enough. Jade makes my skin look like flawless glass and I just can't wait to see her again! I'm excited to try the new infrared sauna too. It's really a one-stop for all your wellness needs.
Highly recommend Healing Leaves, the whole team is great and really cares about what they do. Shoutout to Jade and her excellent service and care- she has really helped me with my skin and I can't recommend her enough!
Gloria Collier
2022-12-29
I've gotten several readings from Sarah. Every time we talked I was always battling an internal battle bigger than myself, and Sarah has always greeted me with a warm, loving spirit and is so in tune with her intuition. I always leave the reading with answers and feeling affirmed with a fresh outlook on my life. She has a really good way of making you feel comfortable and safe, I'd recommend her readings to anyone!
Sarah Villafane
2022-12-23
I got the best massage from Leah Grossman. She took extra time and care on my neck area which gives me the most pain. It was better than any deep tissue massage, she does an intuitive massage, and pinpointed every pain area that needed care. Highly recommend!
Mckenzie Ingram
2022-12-23
I have been getting readings with Sarah over a few months now. The first reading I received, blew me away with her knowledge and intuition. After many readings with her I say every time, it feels like a warm hug. She has really helped guide me through using her knowledge and intuition, I have thoroughly enjoyed each reading and I always leave with a sense of comfort.