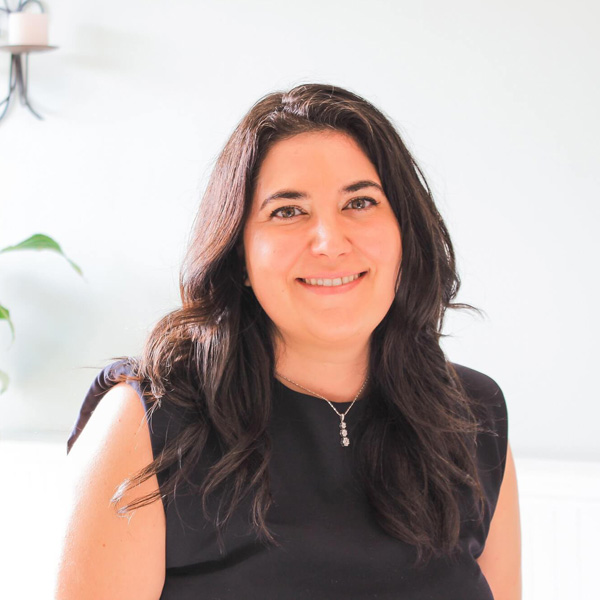 My name is Jade Cortimiglia and I am from Hudson Valley, New York. I've been a licensed Esthetician since 2010, working in Westchester, NY for most of my career at Medical spas. For seven years, I worked and trained under a Master Esthetician with over 30 years of experience. There, I honed my specialty to laser treatments with Palomar/Cynosure, chemical peels (PCA, Cosmedix Skinceuticals, Obagi, Lira), Rejuvapen micro-needling, dermaplaning (Skinceuticals certified in Dermaplaning), and creating customized facials/ treatments for all ages and skin types. Working with over 10 professional skincare lines, I was able to learn the benefits of balance between medical and holistic treatments. Seeing clients get true, lasting results from the combination of at-home products, nutrition, and spa treatments inspired me to be the best at what I do.
From a young age, my knowledge of the beauty/wellness industry was curated by my family's passion for clean living – everything from our food to skincare, haircare, essential oils, and supplements. Coming from an Italian family, we cultivated healthy living not only from within but from the products we put on our bodies. Having both my parents work in the beauty industry, they always taught me to look at the body as a whole and to work with the connection of it all to get the best results for our clients and ourselves. As a teenager, I developed a hormonal imbalance causing acne and unwanted hair, taking my interest in wellness and skincare to the next level. After years of suffering, I started going to a nutritionist and Esthetician regularly. This changed everything for me. I started to not only see results but understand my own body more. I was able to learn what my body needed to regain balance and finally started to see a change in my skin and hair. This is when I realized I wanted to help anyone I could with this knowledge so they wouldn't have to go through the uncertainty I did.
Over the years, I have been helping clients reach their skin goals with compassion and understanding, by listening to their concerns and customizing treatments to create homecare regimens that work best for their lifestyle. Believing good skin comes from within is imperative when approaching skincare and it all begins with the mind, body, and soul.
Highly recommend Healing Leaves, the whole team is great and really cares about what they do. Shoutout to Jade and her excellent service and care- she has really helped me with my skin and I can't recommend her enough!
Gloria Collier
2022-12-29
I've gotten several readings from Sarah. Every time we talked I was always battling an internal battle bigger than myself, and Sarah has always greeted me with a warm, loving spirit and is so in tune with her intuition. I always leave the reading with answers and feeling affirmed with a fresh outlook on my life. She has a really good way of making you feel comfortable and safe, I'd recommend her readings to anyone!
Sarah Villafane
2022-12-23
I got the best massage from Leah Grossman. She took extra time and care on my neck area which gives me the most pain. It was better than any deep tissue massage, she does an intuitive massage, and pinpointed every pain area that needed care. Highly recommend!
Mckenzie Ingram
2022-12-23
I have been getting readings with Sarah over a few months now. The first reading I received, blew me away with her knowledge and intuition. After many readings with her I say every time, it feels like a warm hug. She has really helped guide me through using her knowledge and intuition, I have thoroughly enjoyed each reading and I always leave with a sense of comfort.
Pete San Giorgio
2022-12-10
I am so happy to have met such an amazing group of people. If you are feeling stressed, or anxious, this is the place that you need to go. I have visited this place six times now, and every time I walk through the door this feeling of calm and relaxation just comes over me. Amber and Ashlyn have always been so welcoming, and helpful whenever I have needed assistance or recommendations. I will definitely be back in the future.
I love this place and the healing practitioners that preside there. They all provide growing health within and that's exactly what I needed. Highly recommend:)
Collagen supplement really helps!
Such a wonderful space with high quality products and services! Every person I met here was so lovely- Jennifer made me feel so very welcome and supported, she is a truly powerful soul. Debbie was so generous with her time and energy, and Amber carries herself with a humble strength while maintaining the highest integrity of the products and energy of the store. I would highly recommend stopping by if you are looking for natural products and authentic conversations.
Erica is truly one of a kind. Her passion and excitement for helping others is contagious. Definitely pay her a visit!!!